Introduction to Tickfaw State Park
Welcome to Tickfaw State Park, a hidden gem in Livingston, Louisiana, that offers outdoor enthusiasts and nature lovers an unforgettable experience. From the tranquil waters of Tickfaw River to the diverse wildlife that calls this park home, there's something for everyone here. Whether you're looking to camp under the stars or spend a day fishing and canoeing with family and friends, Tickfaw State Park is the perfect destination. So pack your bags, grab your gear, and prepare for an adventure like no other!
Location and How to Get There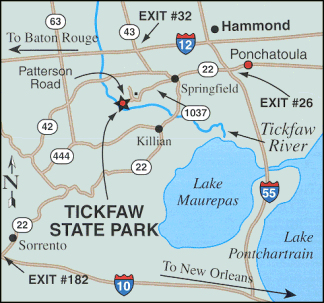 Tickfaw State Park is located in Livingston Parish, Louisiana, about an hour from Baton Rouge and New Orleans. The park spans over 1,200 acres of lush greenery and features a variety of recreational activities for people of all ages to enjoy.

To get to Tickfaw State Park by car, take I-12 East towards Hammond. From there, exit at the Pumpkin Center/Highway 22 exit and turn left onto Highway 22. After driving for a few miles, you will see signs directing you to the park entrance.

If you prefer public transportation instead, several bus lines service the area around Tickfaw State Park. You can also take an Amtrak train to nearby stations such as Hammond or Baton Rouge and then transfer to a local bus or taxi for convenience.

Once you arrive at Tickfaw State Park, there is ample parking available near the main entrance so visitors won't have trouble finding a spot for their vehicle. Additionally, several campgrounds are within walking distance if you plan to stay overnight.

Getting to Tickfaw State Park is relatively easy whether traveling by car or using public transportation options available in Louisiana.
Things to Do in Tickfaw State Park
Tickfaw State Park is a haven for nature lovers and adventure seekers. There are plenty of exciting activities to do in the park that will surely make your visit worthwhile.

Camping is one of the most popular things to do in Tickfaw State Park. The park offers several campsites, including RV, tent, and group campsites. Camping here allows you to be one with nature while enjoying all the amenities you need for a comfortable stay.

If you're looking for some wildlife experience, take a swamp tour or hike through the park's trails, where you can encounter alligators basking under the sun or turtles hiding in their shells. Fishing enthusiasts can also try catching catfish, bass, and crappie at any of the park's fishing spots along its river banks.

For water sports enthusiasts, kayaking down Tickfaw River is an excellent option. You can rent canoes and kayaks from nearby outfitters outside of the state park if needed, so don't worry if you aren't equipped with your own equipment yet!

Last but not least (!), visitors who want a more relaxed activity should have picnics or enjoy scenic drives around Tickfaw State Park to get away from work stressors and daily routines!
Camping in Tickfaw State Park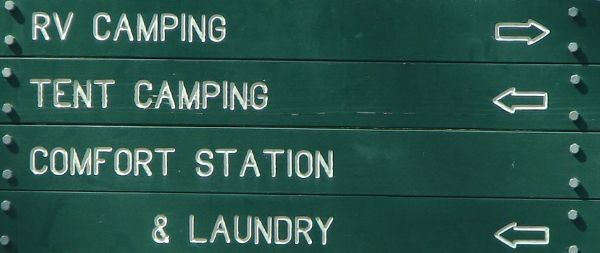 Camping in Tickfaw State Park is an experience unlike any other. With 30 sites available, visitors can enjoy a peaceful night's sleep surrounded by the sounds of nature. Each site includes electricity and water hookups, fire pits with grills, and nearby restroom facilities.

The campsites are nestled among towering trees, offering plenty of shade during the day and creating a cozy atmosphere at night. Visitors can take advantage of the many activities offered within the park during their stay or relax around their campsite.

One notable feature of camping at Tickfaw State Park is the abundance of wildlife that visitors may encounter. Keep your eyes peeled for gators basking in the sun along the riverbanks, or listen for owls hooting in the distance.

In addition to traditional tent camping, Tickfaw State Park also offers cabins for rent for those who prefer a more comfortable stay. These fully furnished cabins include air conditioning, heating, kitchenettes, and private bathrooms with showers and tubs – perfect for families or groups looking to explore this beautiful state park.
Conclusion
Tickfaw State Park is fantastic for nature lovers, adventure seekers, and outdoor enthusiasts. With its stunning scenery, diverse wildlife, and a plethora of activities to do, it's no wonder why so many people flock here every year.

Camping in Tickfaw State Park is an experience like no other. From waking up to the sound of songbirds to witnessing beautiful sunsets over the riverbanks, camping allows visitors to fully immerse themselves in the beauty and tranquility of this natural oasis.

Whether you're looking to fish along the banks of Tickfaw River or explore it by canoe or kayak, there are plenty of opportunities for water-based adventures as well. And if you're brave enough, you might even encounter some gators!

Tickfaw State Park offers something for everyone with its abundance of things to see and do while surrounded by picturesque landscapes that make it easy to forget about everything else going on in your life. So if you're looking for an escape from the hustle and bustle of everyday life or want some time outdoors with family and friends – head down south towards Livingston, LA!