Welcome to Juban Crossing, a vibrant and exciting shopping center located in Denham Springs, Louisiana. With its wide range of stores, restaurants, and events, Juban Crossing has become a popular destination for locals and visitors alike.
Whether you're looking for the latest fashion trends or delicious food options, Juban Crossing has it all! Join us as we explore everything this bustling shopping center has to offer.
Juban Crossing Shopping Center
Juban Crossing is a shopping center that offers an exceptional retail experience to its visitors. The shopping center covers over 471,000 square feet and boasts over 50 stores offering everything from fashion and electronics to home décor. Popular brands like Belk, TJ Maxx, Ulta Beauty, and unique local shops can be found.

The shopping center has a contemporary design with ample parking spaces for guests' convenience. If you are looking for something specific or just window-shopping around the mall, Juban Crossing is always bustling with energy.

In addition to traditional retailers, Juban Crossing also features amenities like ATMs and charging stations throughout the mall. There's even free Wi-Fi available throughout the entire area – perfect for staying connected while browsing your favorite stores!

Juban Crossing Shopping Center provides an enjoyable and convenient shopping experience that attracts people from all walks of life. Whether you're hunting down deals or trying out new products in-store before buying online later on – there's something here for everyone!
Fast Food Chains to Fine Dining Experiences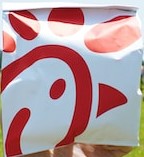 Juban Crossing Shopping Center offers various restaurants for visitors to enjoy. From fast food chains to fine dining experiences, there is something for everyone at Juban Crossing.

Head to Another Broken Egg Cafe for breakfast and indulge in mouth-watering pancakes or omelets. Chick-fil-A or Subway are great options if you want something quick and easy.

For lunch or dinner, grab a slice of pizza from Rotolo's Pizzeria or sit down and enjoy a delicious meal at Zea Rotisserie & Bar. Louisiana favorites like Drago's Seafood Restaurant and Raising Cane's Chicken Fingers have got you covered for those who love seafood.

If you're looking for Asian cuisine, Pho U Vietnamese Cuisine serves up flavorful pho bowls, while Ichiban Sushi Bar & Hibachi Grill offers sushi rolls and hibachi-style entrees. And let's not forget about dessert – Menchie's Frozen Yogurt has an array of sweet treats to satisfy your cravings!

No matter what type of food you're in the mood for, Juban Crossing Restaurants have it all!
Juban Crossing Events
Juban Crossing is a shopping center and hosts various events year-round. From seasonal festivities to community gatherings, Juban Crossing has something for everyone.

One of the most popular annual events at Juban Crossing is the Fourth of July Fireworks Spectacular. Families and friends gather on this day to enjoy food, music, and a fireworks display that lights up the night sky.

The shopping center also hosts a Halloween Trick or Treat event, allowing children to dress up in costumes and go store-to-store collecting candy from participating retailers.

During the holiday season, Juban Crossing becomes a winter wonderland with Christmas light displays illuminating the property. Shoppers can enjoy live entertainment while browsing through stores for gifts.

Other notable events include movie nights under the stars during summer months and charity fundraisers benefiting local organizations in Denham Springs.

Whether you're looking for family fun or want to participate in community events, Juban Crossing has plenty of options throughout the year.
Juban Crossing Stores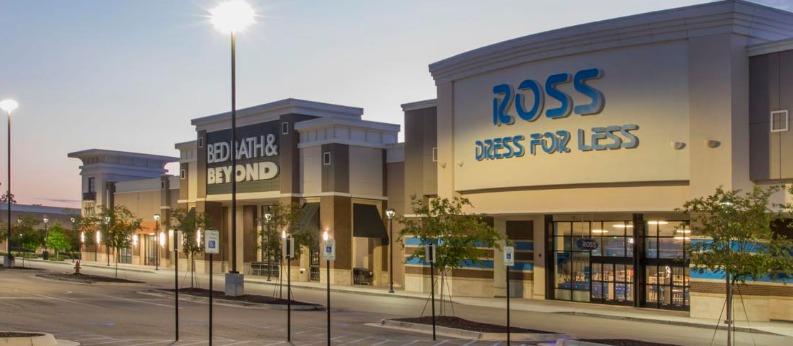 Juban Crossing in Denham Springs, LA, has various stores catering to every shopper's needs. From clothing and accessories to electronics and appliances, Juban Crossing has it all.

Fashion enthusiasts will love the selection of trendy clothing stores at Juban Crossing. Popular brands like H&M, Loft, and Ulta Beauty have their store locations here. These shops offer everything from formal wear to casual outfits for men and women alike.

Bed Bath & Beyond and HomeGoods are great options for those looking for home essentials or furniture. Both stores provide quality items that will elevate any living space.

Technology lovers can browse through Best Buy's vast selection of cutting-edge gadgets, such as laptops, cameras, and phones.

Sporting goods fanatics can find a wide range of athletic apparel and equipment at Academy Sports + Outdoors, which also offers an online shopping platform where you get delivery services right at your doorstep

The list doesn't stop there, though! With over 80 available storefronts ranging from jewelry boutiques to pet supply shops – Juban Crossing truly caters to everyone's shopping needs.
Conclusion
Juban Crossing is a vibrant shopping center that offers an exciting variety of retail stores, restaurants, and entertainment venues. With its convenient location in Denham Springs, Louisiana, and an array of events throughout the year, it's no wonder why locals and tourists flock to this destination.

Whether you're looking for a quick bite or a leisurely shopping experience, there's something for everyone at Juban Crossing. So next time you're in the area, be sure to stop by and explore all this dynamic shopping center offers!